don't swear, don't throw rocks, don't smoke.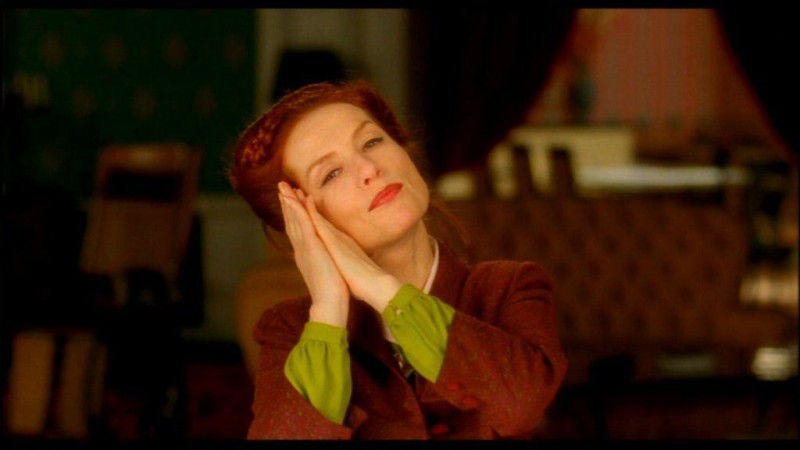 8 women
is a great french film. augustine is my favorite. the neurotic, virgin aunt who's always irritable, but loving. isabelle huppert does a fantastic job. the first time i saw it was in my french class at seattle u. i sat in the front, and i was shocked when ludivine sangier broke out into the first number. she was doing what i call "the chicken dance" and i was kind of embarassed for her because she looked so stupid doing it. but then, the song was really catchy, and i realized that ludivine sangier was really cool, so it didn't matter what the hell she did on, or off screen.
i really got into french films after seeing
amelie
. everything just looked so much better there. all the colorful wallpaper, the old buildings, and the wine drinking, and the joviality of it all. bon vivant, i think, is the proper term. i always wanted to be a bon vivant. so there was a point where all i watched were french films, both new and old:
la femme nikita, delicatessen, city of lost children, a very long engagement, belle du jour, les parapluies de cherbourg (the umbrellas of cherbourg), dirty pretty things,
etc. i liked the way they talked, the way they dressed, the intricate plot lines and absurdity found in their films.
so i took a year of french, hoping i could somehow be a part of this lifestyle, this culture. but it was a stretch, i knew it, and i never really practiced the language.
still, i'd like to visit one day.