nothing else to read.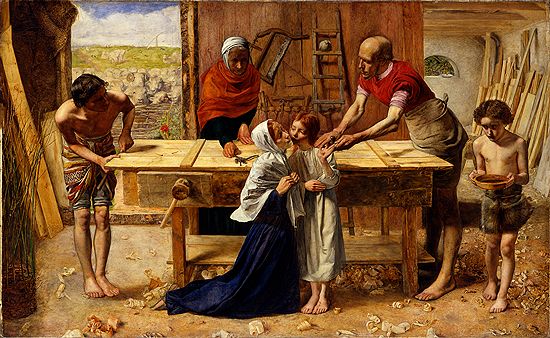 my latest, and sadly, possibly last (for now anyway), craigslist sale was to an older woman named sharice. she said she could pick up my desk tomorrow, but when i told her that there were already two people who inquired about it before her, she changed her plans. "well, i've got a birthday party i need to get to," she said over the phone, "but we could come by beforehand." "that would work," i said. "do you have a truck?" "i have a van," she said, "and i could just pull out the seats."

sharice showed up in her van, her two young daughters in the backseat. the three came inside to inspect the desk. "i like it," the girl said. sharice turned on the light. i noticed it was dusty, and i found a cloth to wipe it down. "you don't mind that it's scratched up?" the mother asked. "no, not at all," the girl replied. "so, you're going to a birthday party?" i asked. "yeah," the girl said, "i just turned nine recently." "cool," i said. she looked at a little cross-stitch pattern (not sure what it's called) that marie made many years ago. "i like that!" the girl said. "yeah," i said, "my cousin made that in the eighties."

i helped sharice carry the desk into the van. "is she a writer?" i asked. "yeah, she's a writer," the mother replied. the two girls hopped into the backseat. "i'm a writer and a poet," the nine-year old said. "cool," i said, then asked, "who's your favorite poet?" "i don't have one," the girl said. "i don't really like to read poetry. i read poetry when there's nothing else to read." "oh." the woman struggled to get the backdoor of the van to close. "maybe i'll move the seat forward," she suggested. it worked. the door closed, and they thanked me for the desk. "thanks," i said, "and have fun at your party."

i think i'd like to do this for a living. i'd like to just find free or cheap used things, maybe fix them up, and sell them to strangers with good intentions. i think the best part about what i've been doing is meeting all these random people who want random things. plus, i wouldn't have to deal with cash registers, filing taxes, or having a set schedule. today, in less than an hour - really only ten minutes of work - i made twenty dollars. i want to fix things up and sell them via a website. maybe i will look into a carpentry apprenticeship. my slogan would be: "if it's good enough for jesus, it's good enough for me."